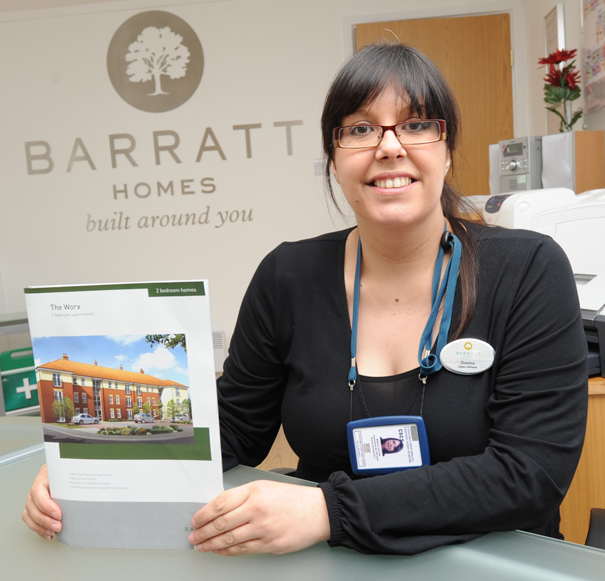 Time is running out for Beverley buyers wanting to purchase a new home at Barratt Yorkshire East's fastest selling development, The Worx, as only a handful of properties are left.
75 per cent of the spectacular homes have been snapped up in just one year and now the sales team is urging anyone looking for a dream home in the Beverley area to visit the popular development today.
The final properties at this superb development are now ready for reservation and the sales team will be on hand daily to show house hunters around the fabulous homes and tell them about the fantastic deals on offer.
Home hunters seeking that all important first step on the ladder are being given an exciting boost as Barratt it is offering homes at The Worx for just 80 per cent of the purchase price and an unbelievable package of goodies to kit them out.
Buyers can expect everything from sofas, wardrobes and beds to coffee tables, crockery and cutlery. Not to mention carpets, light fittings and appliances. This deal is a lifeline to buyers that may have been worried about being able to afford and furnish a new home.
Examples of these furnished homes are available to view and will allow buyers the opportunity to really get a feel for the kind of contemporary living now within their reach.
The Worx, which has been hailed a 'great success' by local MP, Graham Stuart, is a superb development, situated at Figham Road, Beverley, offering buyers a range of house types in a desirable setting. Beverley town centre is just a stones throw away whilst superb transport links are available to Hull and the coastal resorts of Scarborough and Bridlington.
Thanks to Barratt's Headstart scheme home hunters can move into a new two bedroom home at The Worx for as little as £395 per month (list price £109,995), giving them the perfect opportunity to move into a dream home without overstretching budgets.
Headstart is a payment deferral scheme that aims to make the buying process more affordable by allowing purchasers to move in for just 80 per cent of the price. The remaining 20 per cent is funded through a deferred Barratt loan which is payable in ten years time or when the property sells, whichever comes sooner.
Donna, Sales Advisor at The Worx said; "The Worx is a fantastic development and perfect for first time buyers in Beverley who thought that a new home was out of their reach. We welcome anyone struggling to get onto the property ladder to visit us today and we are sure to have a scheme to help them make the move into one of the remaining properties."
For more information on The Worx please call the sales team on 01482 874634 open daily from 10am to 5pm or visit www.barratthomes.co.uk