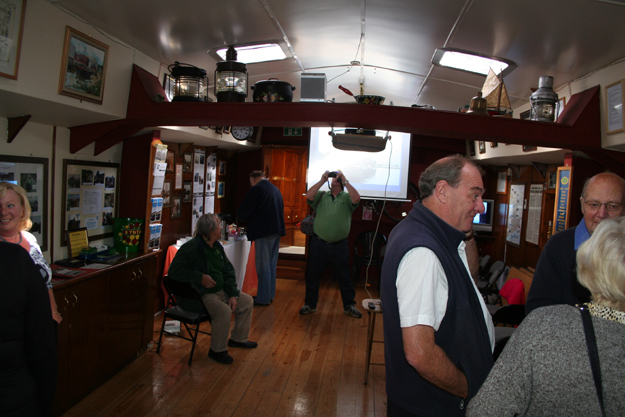 On 7th October 2010 the Beverley Barge Preservation Society opened the doors of the barge Syntan to the public to see the work carried out to convert her into a floating museum and meeting place. Over 50 people attended, including representatives from local schools, societies, local government and chambers of commerce.
The response from the visitors was that the Syntan is now an ideal venue for a variety of activities, especially as a meeting place. The barge is equipped with tables, chairs and all the appropriate audio-visual aids. There is a fully equipped kitchen and if requested, food can be supplied.
Anyone interested in using these facilities should visit the barge website.