Beverley 4th XI secured a maximum 20 points from a narrow two wicket win at HICE in their only sunday fixture of the season. Skipper Sam Welburn, bowled beautifully, his 12 overs included seven maidens and he took 2 for 19. Good support came from Matt Novis (1 for 44) and Harry Bardon. HICE closed on 192 for 6 which illustrated the recovery made by Beverley as the home side were 101 for 2 at drinks.
The Beverley reply was based around a superb century from Neil Goforth. He made 103 runs without offering a chance until he was out with just a dozen runs required. Several batsmen had offered support, including Will Smith (17), Bardon (14) and James Emery (19) but none went on to produce an innings that would make challenging the total easier.
As it was Goforth produced a virtuoso display of cutting and driving that rolled back the years. It was left to Matt Novis to bring the scores level before Spud McMullen, who had earlier put in an excellent fielding display, lofted his first ball over the infield to give Town a very good win.
Veteran Goforth aside the average age of the Beverley team was just 18, a positive illustration of the benefits of the club's youth policy.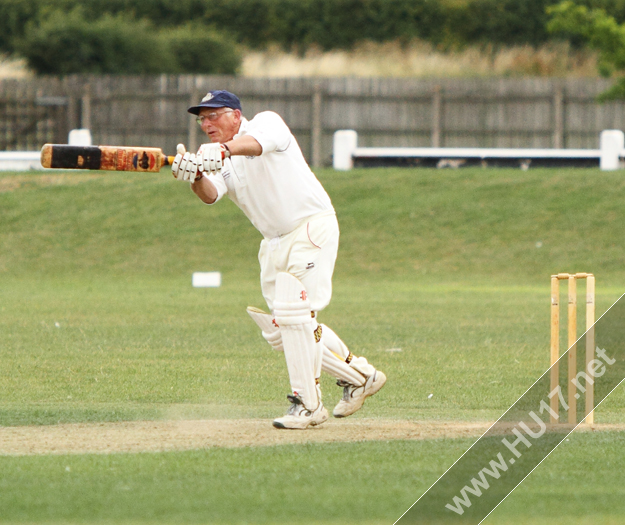 HU17.net Picture Gallery: Click on the thumbnail picture below to enlarge the image to full size
HU17.net Picture Gallery: Click on the thumbnail picture below to enlarge the image to full size