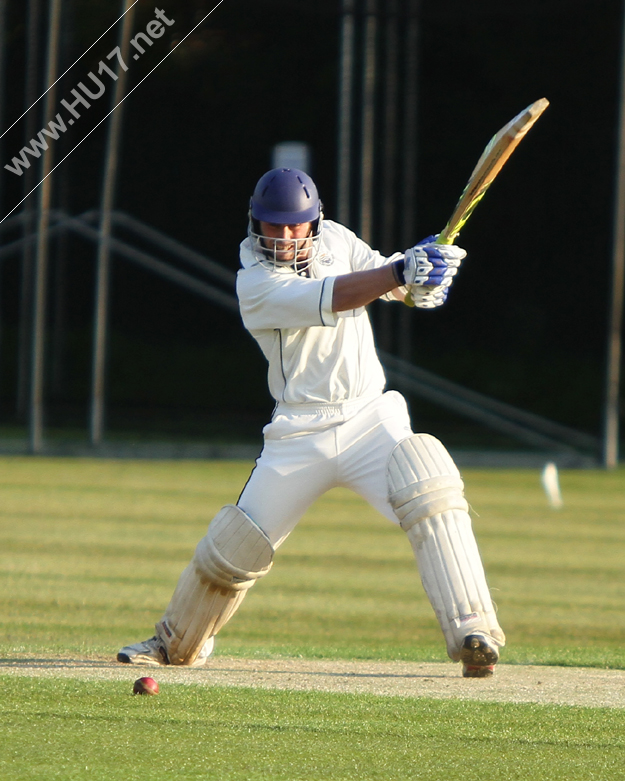 Tony Spence continued where he left on Sunday as his excellent half-century helped Beverley Town CC to a seven-run victory over Hull and YPI in the Newland Evening League clash.
Spence, who hit 63 in the battling defeat at York, hit 54 on another fine night at the Norwood Recreation Ground, and with Mark Mudd (22) also showing some fine form Beverley racked up an impressive 153-6 in their allotted overs. Simon Powdrell, with 2-24 from four overs, was the pick of the visitors' bowling.
If Beverley thought they'd made enough for a relatively easy victory, they were forced to think again. David Watkin hit 55 and Paul Hogdson 21 as Hull and YPI made a real fist of the chase. But Peter Parnaby provided the answer for Beverley, the spinner picking up 4-28 as the visitors were eventually restricted to 146-5.
The win leaves Beverley as one of four teams with four points from three games.
Beverley Town     P2    Pts 4
Fenner                   P2    Pts 4
Hull Zingari           P2    Pts 4
Humbleton            P2   Pts  4
Hornsea                P2   Pts  0
Hull YPI                  P2   Pts  0
Next fixtures (Tuesday 25 May 2010): Beverley v Humbleton (B.Dalton;M.Lawson); Fenner v Hull and YPI (D.Craker;T.Waltham); Hull Zingari v Hornsea (T.Stamford;G.Prescott)
HU17.net Picture Gallery: Click on the thumbnail picture below to enlarge the image to full size
HU17.net Picture Gallery: Click on the thumbnail picture below to enlarge the image to full size