The latest archaeological finds acquired by East Riding Museums Service will go on display at the Treasure House in Champney Road, Beverley, on Wednesday 5th May.
The finds include a rare Bronze Age axe head found on the beach at Mappleton and on loan from the finder, Alison Lloyd, who discovered the artefact whilst walking her dogs.  Other items have come in as purchases via the Treasure process, including a group of Roman silver coins from Driffield and a silver gilt dress hook from Bempton.  Both of these were discovered as a result of metal detecting.
Another significant addition to the collection is a chalk block from the foundations of the medieval priory at Cottingham, which bears what may be a mason's mark. It has been kindly donated by Cottingham Local History Society.
The display will run until August and can be found in the café area on the 1st floor of the Treasure House.
The Treasure House is open 9.30-5pm Mondays, Wednesdays and Fridays, 9.30-8pm Tuesdays and Thursdays, and 9-4pm Saturdays, closed Sundays.  Contact 01482 392780 for further information.
The Treasure House – Champney Road, Beverley, East Yorkshire, HU17 9BA – 01482 392790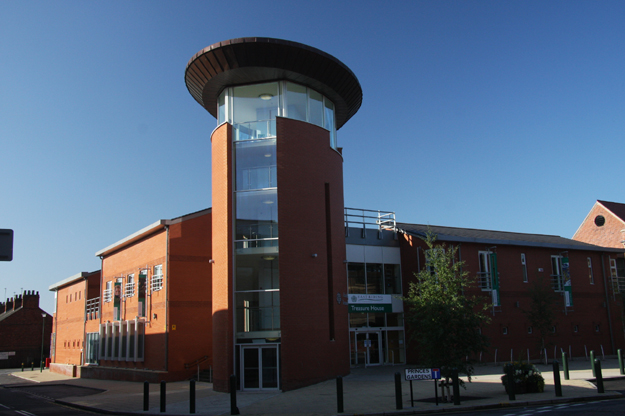 The Treasure House – Champney Road, Beverley, East Yorkshire, HU17 9BA – 01482 392790
The Treasure House – Champney Road, Beverley, East Yorkshire, HU17 9BA – 01482 392790
The Treasure House – Champney Road, Beverley, East Yorkshire, HU17 9BA – 01482 392790