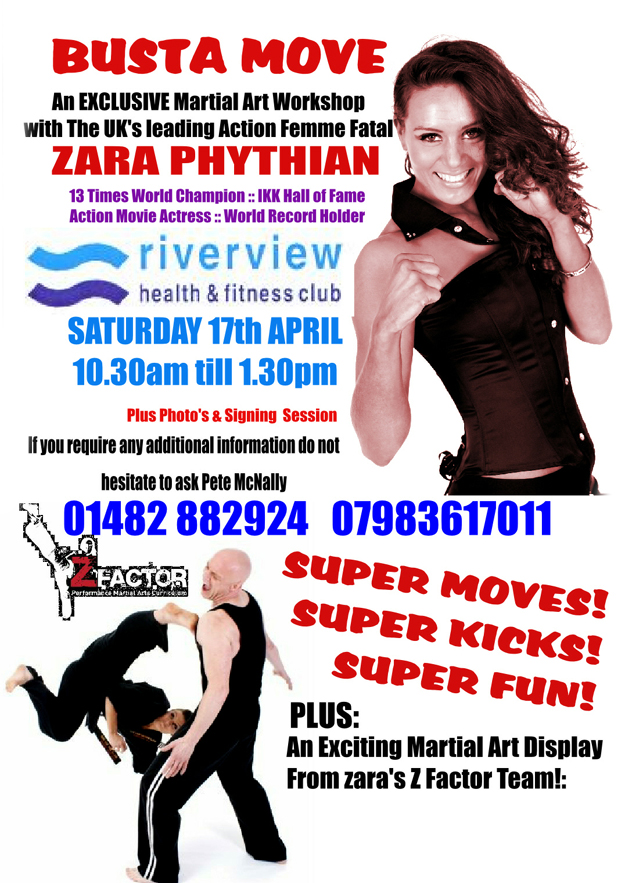 Action movie star, world record holder and martial arts expert Zara Phythian is holding a special workshop in Beverley on the 17th April at Riverview Gym.
Zara is set to hold a workshop to demstrate some of the skills she has learnt over the years that have seen her crowned World Champion for Weapons and Fighting.
Pete Mac who has been running a kick boxing group in Beverley for over 10 years is looking forward to having Zara in his gym and fully expects a packed house on the day.
The event will be all tickets and Peter is urging Martial Art fans to book them early by contacting him using the details above. For more information about getting involved in Martial Arts and Kick Boxing in Beverley please click here.
Picture: Peter Mac (Centre) with two students at his Kick Boxing session held at Riverview Gym, Beverley