Beverley's Ragamuffins performed last night at The Queens Head pub, Jerry O'Connell and John Burgess performed tracks from both of their albums, Our Beverley' and the recently released 'Beverley Bookends' to locals.
Songs on the albums include 'What about the Connie Club?' which features most of the pubs in the town within the lyrics and 'Wezzo' that tells the story of growing up and playing on the Beverley Westwood.
The Ragamuffins, who are well known locally for the songs they write and perform about the town are currently working on a book. The book will contain stories about the Beverley and provide an insight into the songs they have written.
Both of albums by the Ragamuffins can be purchased from the Beverley Tourist Office.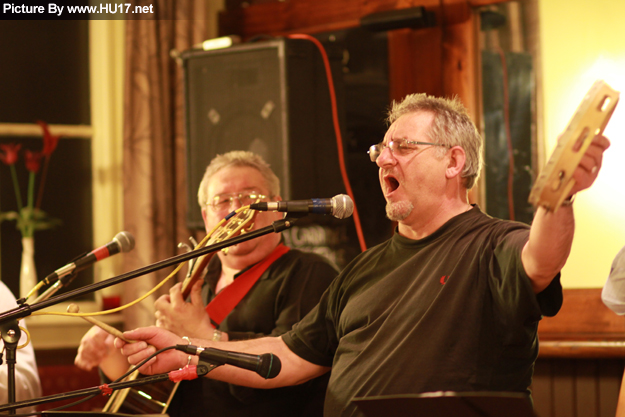 HU17.net Picture Gallery: Click on the thumbnail picture below to enlarge the image to full size
HU17.net Picture Gallery: Click on the thumbnail picture below to enlarge the image to full size
Video: The Ragamuffins performing '12 O'clock Siren' Live at the Queens Head Pub