A complete presentation for any venue – large or small.
The show paints a colourful, musical picture of the days when music hall was seen as the great, traditional, British entertainment.
It carries its own scenic setting, sound equipment and lighting if required.  Can be given on stage or off.
Running time for the complete show is about one hour forty minutes. There are two distinct "halves" which allow for a short interval making the whole "start to finish" about two hours.
A colourful selection of costumes is used throughout the presentation, which features over twenty items, including many favourite songs and sketches. Such greats as "Oh Mr. Porter", "Don't Dilly Dally", "The Galloping  Major", "Burlington Bertie", "I'm shy Mary Ellen", and many more. Plus Lucan/McShane "Mother Riley & Kitty", along with one of Stanley Holloway's famous monologues, and a Robb Wilton sketch.
All packaged together with a large helping of humour, anecdote and a glimpse into the lives of the Music Hall performers.
Previous presentations have been given in clubs, hotels (Thistle Group), village halls, arts centres, community centres, school halls, church halls, libraries,  retirement centres and an assortment of civic theatres/venues .
John D. Slater has recently celebrated 40 years in theatre as an actor/producer and has many thousands of performances to his credit. His acclaimed musical entertainments and pantomimes have toured extensively in North of England. One of John's productions was featured in The Edinburgh Fringe Festival in 1998.
Ruth Whatley, who brings out the character of such greats as Marie Lloyd, Vesta Tilly, Florrie Forde, Vesta Victoria and others, is a lady of no mean stage experience from being a young singer/dancer in Edinburgh where she lived most of her life. Since then she has performed with several East Yorkshire groups. This will be her third production for The Bijou Theatre Company.
Angela Perkins produced and orchestrated the musical arrangements.
Robert Whatley is our stage manager, set designer and sound operator.
Colin Bean (Private Sponge in BBC TV "Dad's Army") was production consultant for this and a great many other, The Bijou Theatre Company presentations.
More information from 01964 542809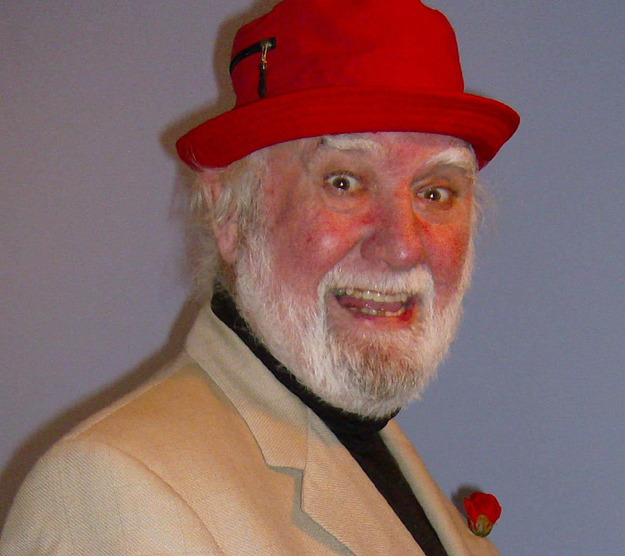 Picture: John D. Slater of the Bijou Theatre Company that will be performing in Leven on the 26th March