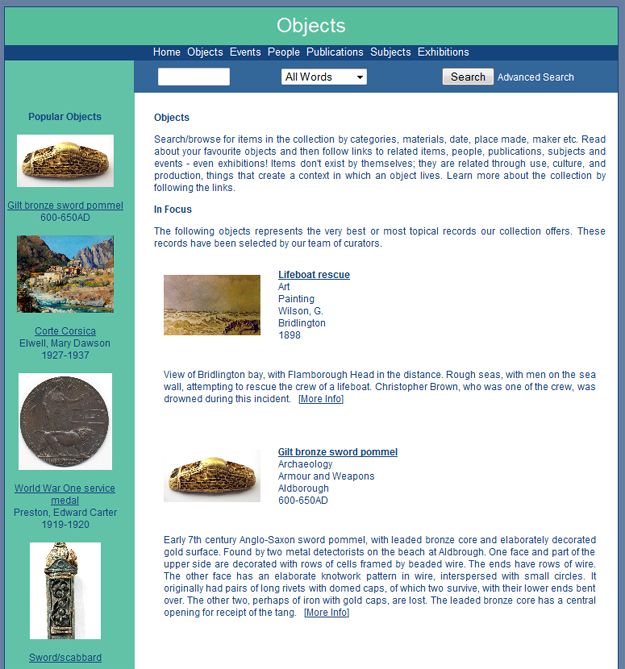 The council's museums service has now launched an updated version of its online collections database. Working in partnership with staff from arvato, the museums team has been transferring data and images into a software program called Mobius, developed by an American company, Willoughby Associates.
The database is available via the council's website, Go to the About Museum Collections section and click on the link "East Riding Treasures Online."
Dr. David Marchant, museums registrar, said: "It's been a major task for museum staff to re-photograph hundreds of the items from the collections of our five museums and galleries, as well as editing text in thousands of computer records. A lot of new information has come to light as part of this process and the image quality for the users of the website is much improved as we have had access to much better photographic equipment than when the first version of the site  was set up 10 years ago. We've also been working closely with IT staff to ensure that the program meets our needs and the website is simpler to search than before."
The site, which has around 21,000 text records and 5000 images, covers the collections at Beverley Art Gallery/The Treasure House, Beverley Guildhall, Skidby Windmill, Goole Museum and Sewerby Hall. It also includes information on East Riding country houses and sculpture, along with a "Heritage Library" of family photographs, documents and memories loaned by East Riding residents.