4Networking a national were in Beverley as they launched networking event at The Kings Head that helps people get in touch and conduct business on B2B level. Tom Salter who also runs the Best of Beverley web site welcomed current and new members.
Among the business people there was Beverley base Valerie from Cultural Bodywork, Valarie who is also responsible for Monkey Food a friendly competition between the restaurants in Beverley.
On a side note is was disappointing to learn that the council had not granted permission for event goers to use the car park on Market Square, Tom did explain he is still hoping to get this changed. It seems parking once again causing local business problems!
If you would like further information about this event and details on how you can also get involved please contact Tom Salter 01482 322013 or 0771 434 1932
Dennis Plattern and Tom Salter at the 4NETWORKING event in Beverley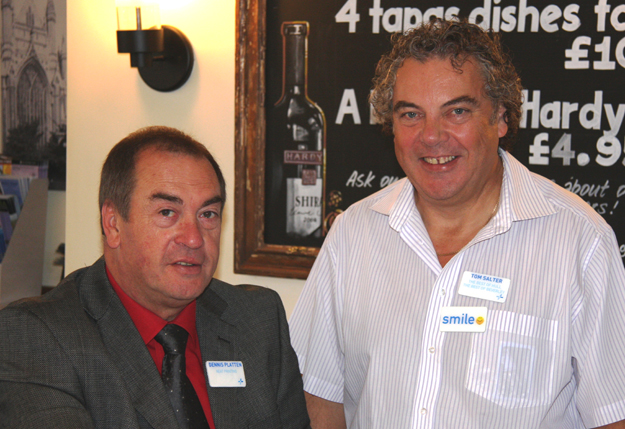 Click on the thumbnail to enlarge the image, these are just some of the pictures please contact us
if you would like a copy of your photo, by sending an email to paul@hu17.net
Click on the thumbnail to enlarge the image, these are just some of the pictures please contact us
if you would like a copy of your photo, by sending an email to paul@hu17.net