The Humber Colts invited HU17.net to their training ground, the newly formed Sunday league football team is the brain child of Rob Hunter the land lord of the Humber Keel Tavern.
The Humber Colts looked in good shape as they continued preparations for their first league game.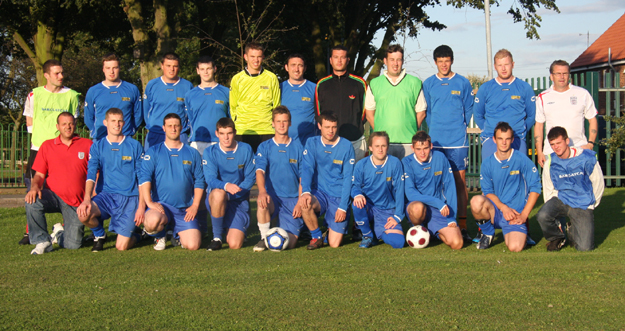 Back Row: Michael Claxton, Andrew Merkin, Ben Cowlam, Simon Blackwell, Luke Coxon, Robert Chilcott, Tony Henderson (manager), Craig Ford, Kingsley Henderson, Michael Beadshall, Unknown Front Row: Robert Hunter (chairman), Lee Jenkinson, Brendan Walker, Darren Jenkinson, Tom Moore, Matthew Crowley, Michael Duplock, Gareth Fisher, Phil Sonley, Craig Ellis.
Click on the thumbnail to enlarge the image, these are just some of the pictures please contact us
if you would like a copy of your photo, by sending an email to paul@hu17.net
Click on the thumbnail to enlarge the image, these are just some of the pictures please contact us
if you would like a copy of your photo, by sending an email to paul@hu17.net